The distinguished panelists are:
1. Oleksandra Matviichuk, head of the non-profit organization Center for Civil Liberties based in Kyiv, winner of the Nobel Peace Prize in 2022;
2. Rémy Ourdan, Le Monde's multiple award-winning war correspondent, has been covering the clothes for the past 30 years, reporting from Ukraine since the invasion began
3. Carlotta Gall, senior correspondent for the New York Times, covering Ukraine
4. Edward Kaprov, a freelance Israeli photographer covering Ukraine
5. Valerie Hopkins, New York Times Moscow correspondent
The moderator of the panel is Jasna Jelišić, head of the Working Group for the Western Balkans at the European External Action Service.
Before the panel discussion, we organized the Remembrance of Arman Soldin, a brave Bosnian-French journalist who tragically lost his life in Ukraine.
#warmfestival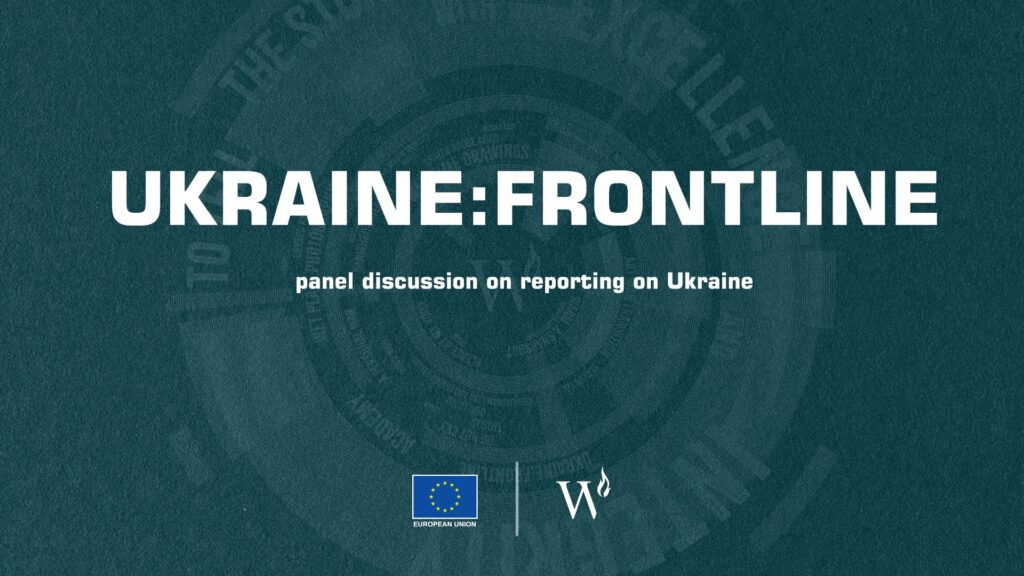 Evropska služba za vanjske poslove (EEAS) i Delegacija Evropske unije (EU) u Bosni i Hercegovini su u sardanji sa WARM Festivalom organizuju panel diskusiju "UKRAINA:FRONTLINE" koja ima za cilj potaknuti sveobuhvatno razumijevanje kritičnih pitanja koja okružuju rat u Ukrajini.
Uvaženi panelisti su:
1. Oleksandra Matviichuk, voditeljica neprofitne organizacije Centar za građanske slobode sa sjedištem u Kijevu, dobitnica Nobelove nagrade za mir od 2022. godine;
2. Rémy Ourdan, brojni nagrađivani ratni dopisnik Le Mondea, pokriva odjeću za posljednjih 30 godina, izvještava iz Ukrajine od početka invazije
3. Carlotta Gall, viši dopisnik New York Timesa, koja pokriva Ukrajinu
4. Edward Kaprov, slobodni izraelski fotograf koji pokriva Ukrajinu
5. Valerie Hopkins, dopisnica New York Timesa iz Moskve
Moderatorica panela je Jasna Jelišić, šefica Radne grupe za zapadni Balkan pri Evropskoj službi za vanjske poslove.
Prije panel diskusije organizovali smo Sjećanje na Armana Soldina, hrabrog bosansko-francuskog novinara koji je tragično izgubio život u Ukrajini.